2023 promises to bring a plenty of sporting action for ardent followers and fans of sports, which, like last year, will provide solid entertainment, competition, and events across various disciplines. Prepare for a slew of major events this year, from cricket to badminton to football to the World Weightlifting Championship to the Asian Games—the list of women's sporting events in the next 12 months is seemingly endless. Fans will be rooting for their favorite athletes and hoping for a strong performance from them.
Listed are few of the most awaited sporting actions of this calendar year.
Under-19 Women's T20 World cup:
Kickstarting the year off with the very first inaugural Under-19 Women's T20 World Cup, which is scheduled to be hosted by South Africa in 2023. In April 2021, the International Cricket Council (ICC) announced the news, and the event is said to take place in Benoni and Potchefstroom between the 14th and 29th of January. Sixteen teams were split into four groups. India will play South Africa in their first match on the 14th. The other two teams in their group are Scotland and the United Arab Emirates. 
Team India opener Shafali Verma is the captain in charge. Verma was the breakout star for India in the T-20 World Cup in 2020, as they ended up as runners-up, losing to Australia in the final at the MCG. She was India's highest run-scorer in the tournament, with 163 runs in five innings at a strike-rate of 158.25, and was responsible for giving the team a number of explosive starts. Richa Ghosh, another well-known name in India's youth team, is a wicket-keeper. Like Verma, the 19-year-old made her international debut in early 2020 and has established herself firmly on the senior side.
Women's T-20 Cricket World Cup:
The 2023 ICC Women's T20 World Cup is scheduled to be the eighth edition of the ICC Women's T20 World Cup tournament in South Africa from February 10 to 26, 2023. India is in Group B with England, Ireland, Pakistan, and the West Indies. Their World Cup campaign kicks off on February 12 against neighboring Pakistan in Cape Town. Each group's top two teams will progress to the next round. India was one of the finalists in the last T20 World Cup in 2020, but fell short against Australia in the final. Harmanpreet Kaur is all set to lead India for the third consecutive time in the ICC Women's T20 World Cup, with Smriti Mandhana acting as her deputy. Pacer Shikha Pandey, who last played a T20I for India in October 2021, makes her return as she was named in the 15-member squad for the event. Anjali Sarvani, a left-arm seamer who had a successful debut in the recently concluded series, is also set to participate in her first T20 World Cup.
England Open Badminton Championships 2023:
The YONEX All England Open Badminton Championships 2023 Badminton England returns to Utilita Arena Birmingham between March 14 and 19, 2023, bringing the best badminton players from around the world to take part in one of the HSBC BWF World Tour's oldest and most prestigious tournaments. PV Sindhu failed to complete a season for the first time in her career in 2022. She missed nearly half the season due to a hamstring injury sustained at the Commonwealth Games. The 27-year-old will be eager to reclaim her dominance, perhaps by winning the World Tour's most prestigious title, the All-England Open.
ITTF Women's Championships:
The Indian women's table tennis team exited the ITTF World Team Championships Finals 2022 in the round of 16 after a 3-0 loss to China. India's top-ranked player, Manika Batra, is once again representing our country and is a star to watch out for. National champion and Commonwealth Games 2022 gold medalist Sreeja Akula is also all set to come back with a bang this year.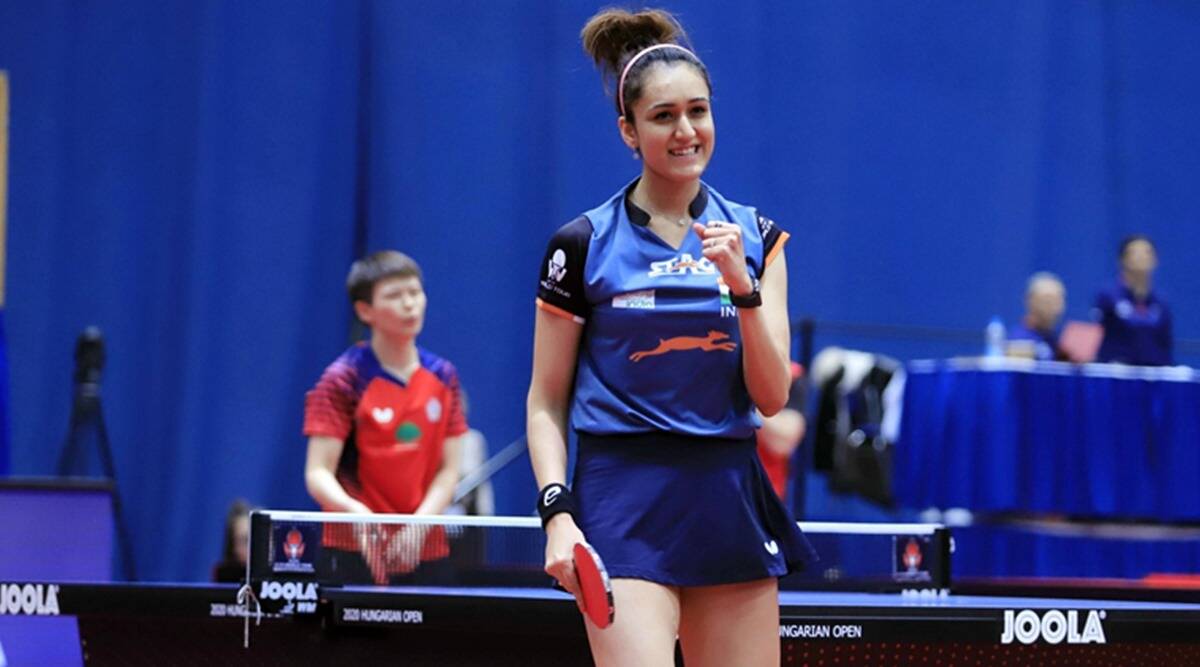 ISSF World cup:
The International Shooting Sport Federation runs the ISSF World Shooting Championships. After the 2022 Russian invasion of Ukraine, the ISSF banned Russian and Belarusian athletes and officials from its competitions. This year the world championships are all set to happen in Baku, Azerbaijan, from August 14th to September 3rd. Bhopal has been chosen as the host city for the ISSF World Cup (rifle/pistol), scheduled to be held in March 2023, for the first time. Madhya Pradesh has emerged as a prime place for shooting, with the growth of academies in the state with world-class facilities. The MP Shooting Academy, which has been around for a decade, has become a hub for shooters from all over the country to come and train.
IWF championships:
The 2023 World Weightlifting Championships are an upcoming weightlifting competition scheduled to be held in Riyadh, Saudi Arabia, in September 2023. The event is mandatory to qualify for the 2024 Summer Olympics in Paris, France. A total of 1,500 athletes from 130 nations are anticipated to compete in the IWF's largest-ever competition since its inception in 1895. Male competitors participate in the following weight classes: 55 kg, 61 kg (Olympic qualifying), 67 kg, 73 kg (qualifying), 81 kg, 89 kg (qualifying), 96 kg, 102 kg (qualifying), 109 kg, and over 109 kg. Female competitors participate in the following weight classes: 45 kg, 49 kg (qualifying), 55 kg, 59 kg (qualifying), 64 kg, 71 kg (qualifying), 76 kg (qualifying), 81 kg (qualifying), 87 kg, and over 87 kg (qualifying). Team India looks forward to seeing former World Champion Mirabai Chanu make a comeback after last year's injury.
Asian and para-Asian games: 
The Olympic Council of Asia (OCA) said on Tuesday that the Asian Games 2022, which were originally slated for September last year, will instead take place from September 23 to October 8, 2023. The Asian Games were postponed in May because of the fast spread of COVID-19 in and around Hangzhou, China, the host city. The 2023 ASEAN Para Games, formally known as the 12th ASEAN Para Games and colloquially known as Cambodia 2023, are a biannual Southeast Asian multi-sport tournament for athletes with disabilities that will take place in Phnom Penh, Cambodia, from June 3 to 9, 2023. Cambodia hosted the ASEAN Para Games for the first time.
Conclusion:
2023 looks to be promising for Indians across a multitude of sports. Considering the recent recognition of E-sports by the Indian government, there looks to be more encouragement coming into the domain of sports. We are hopeful of a bright future in sports in India and look forward to seeing our talented athletes participate at the highest level and bring more laurels to the nation.