OVERVIEW
Player agents play a significant role in the modern football industry. They act as intermediaries between professional football players and clubs, negotiating contracts, transfers, and commercial deals on behalf of their clients. The history of player agents in football can be traced back several decades, evolving alongside the growth and commercialization of the sport.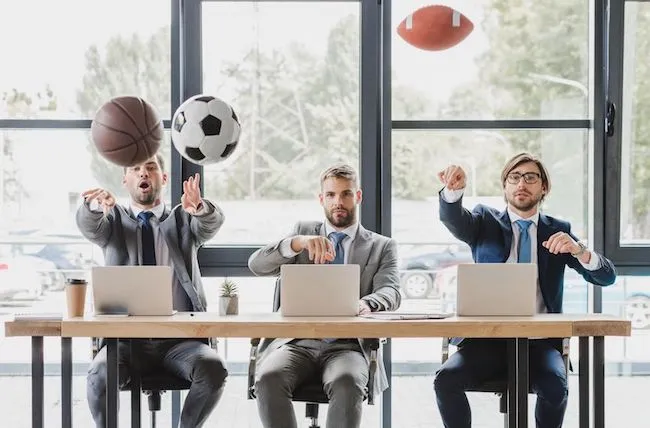 TRACING THE EVOLUTION 
EARLY YEARS (PRE-1960s):
In the early years of professional football, player representation was minimal, and players negotiate their contracts directly with clubs. Agents were not officially recognized or regulated, and players often had little bargaining power. Financial arrangements were relatively simple, and contracts were often informal.
George Eastham Transfer Saga
The transfer saga of George Eastham is a landmark event in the history of football transfers and player agents. George Eastham, an English midfielder, gained recognition at Newcastle United in the late 1950s and expressed his desire to move to new challenges in 1960. However, at that time, players had limited control over their transfers and contracts, and clubs held significant power.
Newcastle United refused to release Eastham from his contract, leading to a legal battle between the player and the club. Eastham took the matter to the High Court in 1962, arguing that players should have the freedom to choose their clubs and negotiate their terms. The case, known as the "George Eastham Transfer Saga," resulted in a groundbreaking ruling that declared the retain and transfer system unfair and a violation of players' rights.
This ruling dismantled the traditional power structure of clubs and paved the way for greater player autonomy. It also created a need for professional guidance in navigating the complex transfer market and contract negotiations, leading to the emergence of player agents. These agents represented players' interests and negotiated on their behalf, ensuring fair wages, contractual terms, and transfer opportunities.
The establishment of player agents brought about a new era of player empowerment. Agents played a crucial role in securing favorable deals, handling financial matters, endorsements, and sponsorship deals. As football's commercialization and global appeal grew, the role of agents became even more significant.
Today, player representation is an integral part of the game, with agents working closely with clubs and players to facilitate transfers and negotiate contracts. George Eastham's transfer saga remains a pivotal moment in football history, emphasizing the importance of player rights and the necessity of professional representation in the sport.
EMERGENCE OF AGENTS (1980s):
The 1980s marked a turning point in the football industry, with an increasing need for professional representation. The transfer market became more complex, and players sought assistance in negotiating their contracts. Notable agents such as Jon Smith, Barry Silkman, and Eric Hall emerged during this era.
GLOBALIZATION AND THE SUPER-AGENT ERA (1990s-2000s):
The globalization of football and the influx of television revenues led to increased financial stakes in the game. The 1990s and 2000s saw the rise of super-agents such as Jorge Mendes, Mino Raiola, and Pini Zahavi. These agents represented high-profile players and facilitated mega-transfers, often earning significant fees and commissions.
Bosman Ruling
The Bosman ruling, named after footballer Jean-Marc Bosman, was a groundbreaking decision by the European Court of Justice in 1995. It had a profound impact on football, altering the transfer market and the role of agents. Prior to the ruling, European football clubs could retain players' registration rights even after their contracts expired, effectively tying them to the clubs. The Bosman ruling declared such restrictions on player movement within the EU as incompatible with EU law.
The ruling granted players in the EU the freedom to move to another club within the EU at the end of their contracts without a transfer fee. This led to increased player mobility and the ability to negotiate better contracts with different clubs. Players gained control over their careers and were no longer bound to a single club, and were able to explore new opportunities.
The role of agents became more significant after the Bosman Ruling. With increased freedom of movement, agents played a crucial role in negotiating contracts and transfers on behalf of players. They secured the best deals, managed negotiations with clubs, and oversaw various aspects of players' professional lives.
Agents also navigated the more competitive and financially significant transfer market resulting from the ruling. Clubs began investing more in scouting and signing talented players worldwide. Agents facilitated these transfers by identifying suitable clubs, negotiating transfer fees and contracts, and safeguarding their clients' interests.
The growing power and influence of agents in football since the Bosman Ruling has sparked debates about their role and potential conflicts of interest. Concerns have been raised regarding agents prioritizing financial gain over the best interests of their clients or the stability of clubs. Football governing bodies have taken steps to regulate agent activities and introduce stricter licensing requirements to ensure transparency and preserve the sport's integrity.
In summary, the Bosman Ruling revolutionized the football transfer market by granting players greater freedom to move between clubs. This, in turn, elevated the role of agents, who became instrumental in negotiating contracts and transfers while securing favorable deals for players. The ruling fundamentally transformed player mobility and the business of football, shaping the sport into what it is today.
TRANSFER MARKET INFLUENCE:
In recent years, the transfer market has witnessed a remarkable surge in transfer fees, resulting in a paradigm shift in the dynamics of player transfers. This meteoric rise in transfer fees has inadvertently bestowed player agents with a newfound level of influence and authority in the realm of football. Acting as intermediaries between players and clubs, these agents have assumed pivotal roles in orchestrating transfers, ensuring the right connections are made, and skillfully negotiating deals that favor their clients. The immense financial stakes involved in these transactions have exponentially increased the agents' power and sway within the game, transforming them into key players who shape the future of football transfers.
PROMINENT FOOTBALL AGENTS 
Jorge Mendes
Jorge Mendes is widely regarded as one of the most influential football agents in the world today. He has built an impressive client roster, representing some of the biggest names in the sport. His clients include Cristiano Ronaldo, James Rodríguez, João Félix, and Bernardo Silva, among others. Mendes rose to prominence through his close relationship with Ronaldo and played a crucial role in facilitating his transfer to Manchester United, Real Madrid, and Juventus. He established Gestifute, his sports agency, which has grown into a global powerhouse, negotiating lucrative deals and transfers for his clients. Mendes' business acumen and ability to secure high-profile moves have made him a dominant force in the footballing world.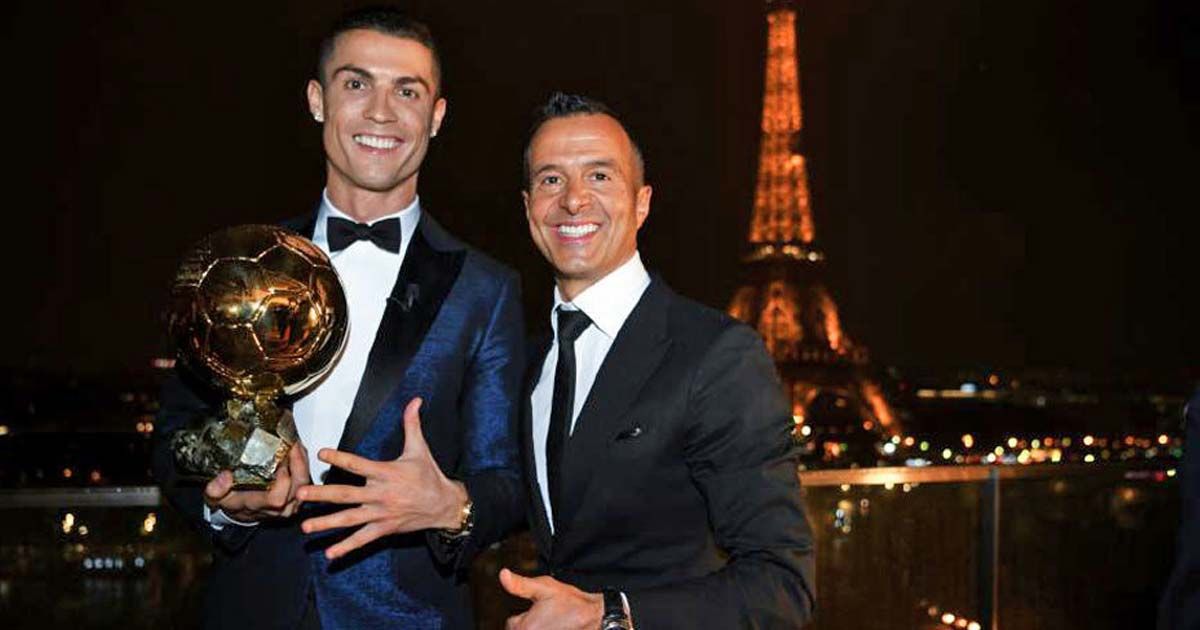 Mino Raiola
Mino Raiola was renowned for his bold negotiating tactics and for representing some of the game's most talented and controversial players. His clients included Zlatan Ibrahimović, Paul Pogba, Erling Haaland, and Marco Verratti. Raiola's rise to prominence began when he orchestrated Ibrahimović's move to Juventus in 2004, and since then, he consistently brokered high-profile transfers. His outspoken nature often sparked controversy, but his ability to secure massive contracts and transfers for his clients has solidified his position as one of the top agents in footballing history.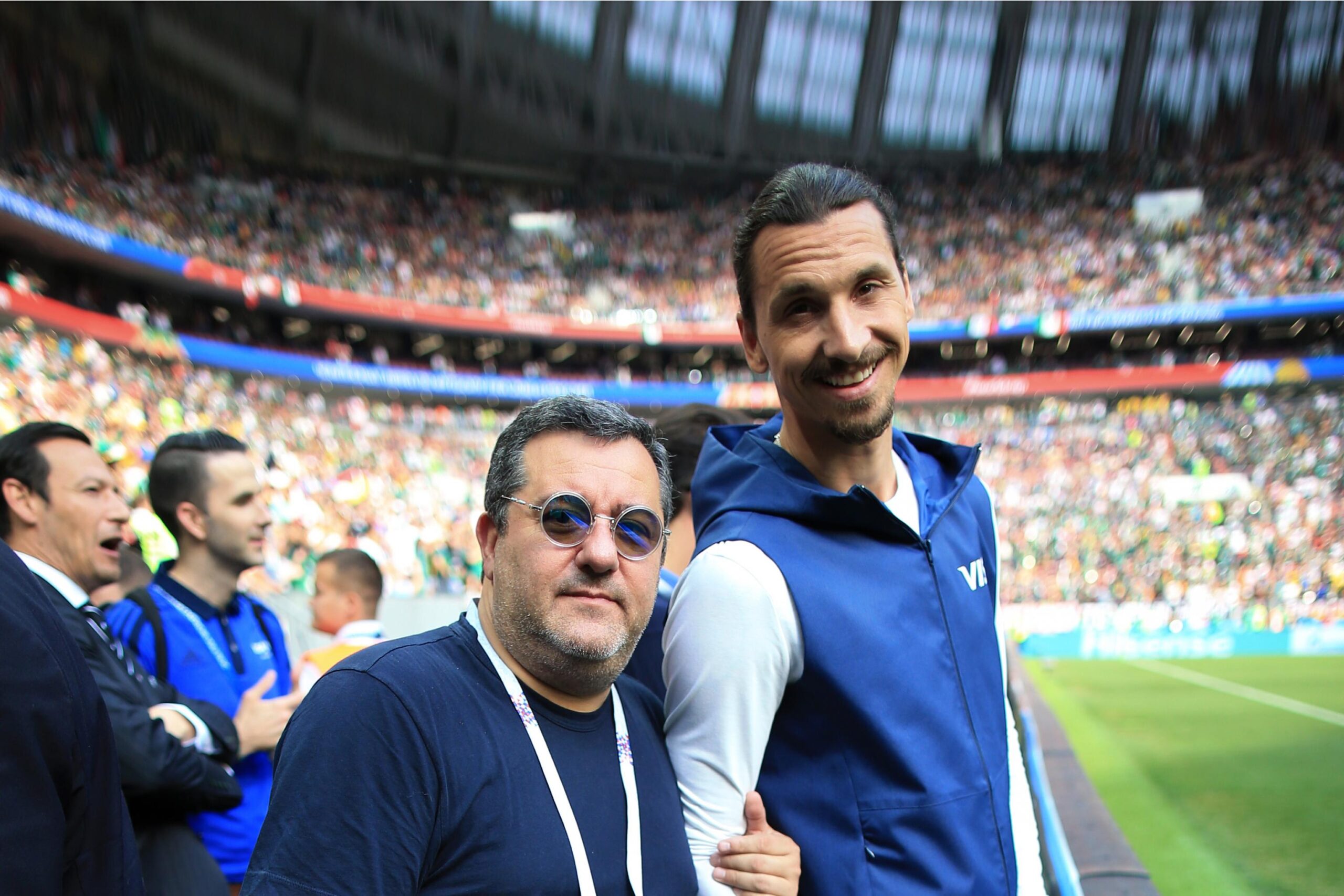 Jonathan Barnett
Jonathan Barnett has carved a niche for himself as a key figure in the representation of young talents. He founded Stellar Group, a sports management agency, and has been instrumental in nurturing the careers of emerging stars. Barnett's most notable clients include Gareth Bale, Mason Mount, Jack Grealish, and Bukayo Saka. He gained prominence by overseeing Bale's world-record transfer to Real Madrid and has since been involved in numerous high-value transfers. Barnett's focus on developing young talent and his successful track record has established him as a respected figure in the football agency business.
Giuliano Bertolucci
Giuliano Bertolucci is a Brazilian agent who has emerged as a prominent figure in South American football. He represents some of the most talented players from the region, including Neymar, Philippe Coutinho, and Gabriel Jesus. Bertolucci's rise to prominence began with his involvement in Neymar's move from Santos to Barcelona, which set a new transfer record for a Brazilian player then. His ability to navigate complex transfer negotiations and secure lucrative deals for his clients has earned him a reputation as a trusted agent in the football industry.
These agents have risen to prominence through their ability to negotiate significant deals, secure high-profile transfers, and build strong relationships with their clients. Their expertise and influence in the footballing world make them crucial figures in shaping the careers and financial futures of players at the highest level of the sport.
CONCLUSION
The history of player agents in football has been marked by constant evolution, mirroring the dynamic nature of the sport itself. Over the years, agents have played a pivotal role in shaping the football landscape, navigating the complexities of transfers, contracts, and player representation. As football continues to progress and transform, agents will undoubtedly face new challenges and opportunities arising from the ever-changing industry. With advancements in technology, shifting regulatory frameworks, and the globalization of the sport, agents will need to adapt and innovate to remain relevant. Their ability to anticipate and respond to emerging trends will determine their success in an increasingly competitive and demanding football world.
---