Everything used to increase, maintain, or improve the functional capacities of people with disabilities is considered assistive technology (AT). This includes hardware, software, and product systems. Those who struggle with speaking, typing, writing, remembering, pointing, seeing, hearing, learning, walking, and numerous other tasks benefit from it. Assistive technology must be tailored to each disability.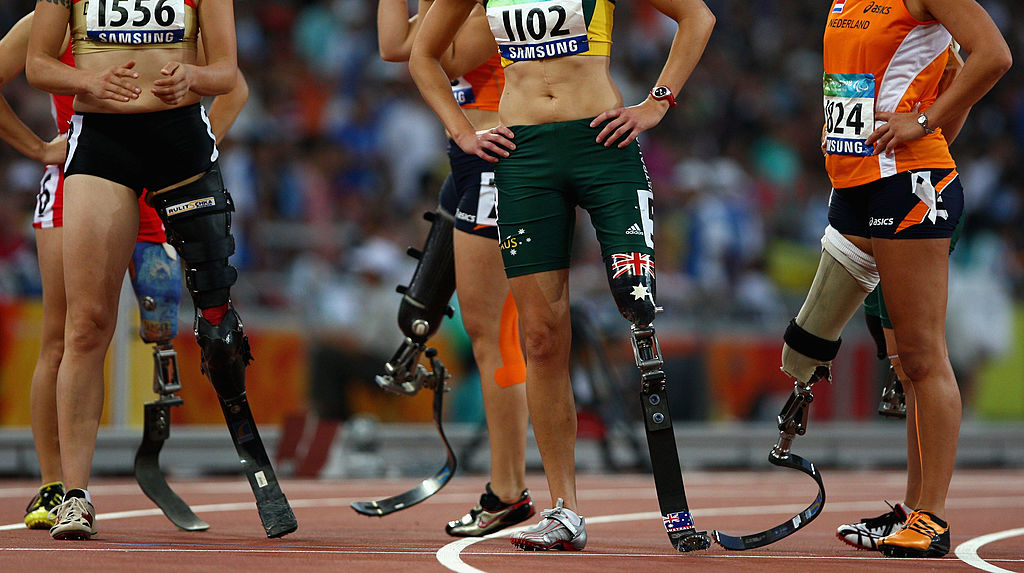 With the use of assistive technology, individuals with disabilities may engage in civic activities, the job market, and a healthy, productive, independent existence. The use of assistive technology lessens the need for long-term care, formal health and support services, and carer labour. Without assistive technology, people frequently experience exclusion, isolation, and poverty, which worsens the effects of illness and disability on an individual, their family, and society as a whole.
The Paralympics and other major sporting events serve as a platform for new technology. Sports scientists, coaches, designers, engineers, and athletes are always on the lookout for the newest advancement that will offer them an advantage. A growing number of Paralympic athletes are using 3D printing as a tool to advance sports like cycling and running during the past ten years.
Athletes competing in a broad variety of various categories at the Paralympics have a wide range of talents. To compete at their best, many athletes require wheelchairs, prosthetic limbs, or other specialised equipment.
Equipment that is mass produced, like bicycles, shoes, and gloves, is typically made to fit the typical body types and playing styles of people who are able to use them. As a result, many paralympians might find it inappropriate. But, producing customised, one-of-a-kind equipment is costly and time intensive. This may restrict access for some athletes or force them to devise "do-it-yourself" fixes that might not be as sophisticated as equipment made by experts.
3D Printed Gloves:
Personalized equipment can be produced using 3D printing for a lower cost. Several former wheelchair athletes now use 3D printing to make customised gloves for themselves and their fellow competitors. Examples include British triathlete Joe Townsend and US track athlete Arielle Rausin. These gloves may be printed in various materials for various situations, and they fit the athlete's hands as if they were moulded over their hands. For instance, Townsend uses stiff materials for competitions to maximize performance and more comfortable, less likely to injure gloves for training.
Gloves that are 3D printed are cheap, quick to make, and repairable anytime they are damaged. The design may be altered depending on the athlete's comments and even sent to the closest 3D printer when components are required right away because it is digital, much like a photo or video.
3D Printed Gloves
Whether 3D-printed components are durable enough to endure the rigours of peak performance may worry an athlete. Thankfully, 3D printing materials have advanced significantly, with several businesses creating their own formulas for use in a wide range of fields, from aerospace to medicine.
Wheel-chair Badminton:
Para badminton made its debut at the 2020 Paralympics in Tokyo  .The wheelchairs used by athletes have backrests and additional caster wheels for greater movement, allowing them to spin or lean backwards without falling. They could deliver a variety of pulls and pushes and practise rewarding stopping and recovering methods with the apparatus because it was convenient enough.
3D Printed Prosthetic Leg:
Denise Schindler, a German track cyclist, used the first 3D-printed prosthetic leg at the 2016 Paralympics. It was made of polycarbonate and was lighter and more comfortable than her prior carbon-fibre prosthesis.
Denise Schindler, German track cyclist, with the first 3D-printed prosthetic leg
Such prostheses must be extremely powerful and long-lasting since sprint cyclists have been shown to accelerate with more than 1,000 Newtons of force (the equivalent force you would experience if a 100-kilogram person were to stand on top of you!). She obtained a bronze medal at the Tokyo Olympics thanks to Schindler's prosthetic leg
Go FlyEase, Nike:
The Go FlyEase trainers from Nike, which include hands-free technology, are a superb example of adaptable equipment. Because the wearer doesn't need to use their hands to slide the shoes on or off, the shoe makes getting dressed and leaving the house faster for both athletes and non-athletes with a variety of physical limitations. Notable athletes have sponsored the sneakers, including wheelchair-bound Italian fencer Vio  stated in a statement, "Normally I take so much time to get in my shoes. "I simply need to dip my feet in and jump on it at this point. The sneakers have revolutionary technology that is applicable to everyone's everyday life, not only adapted athletes."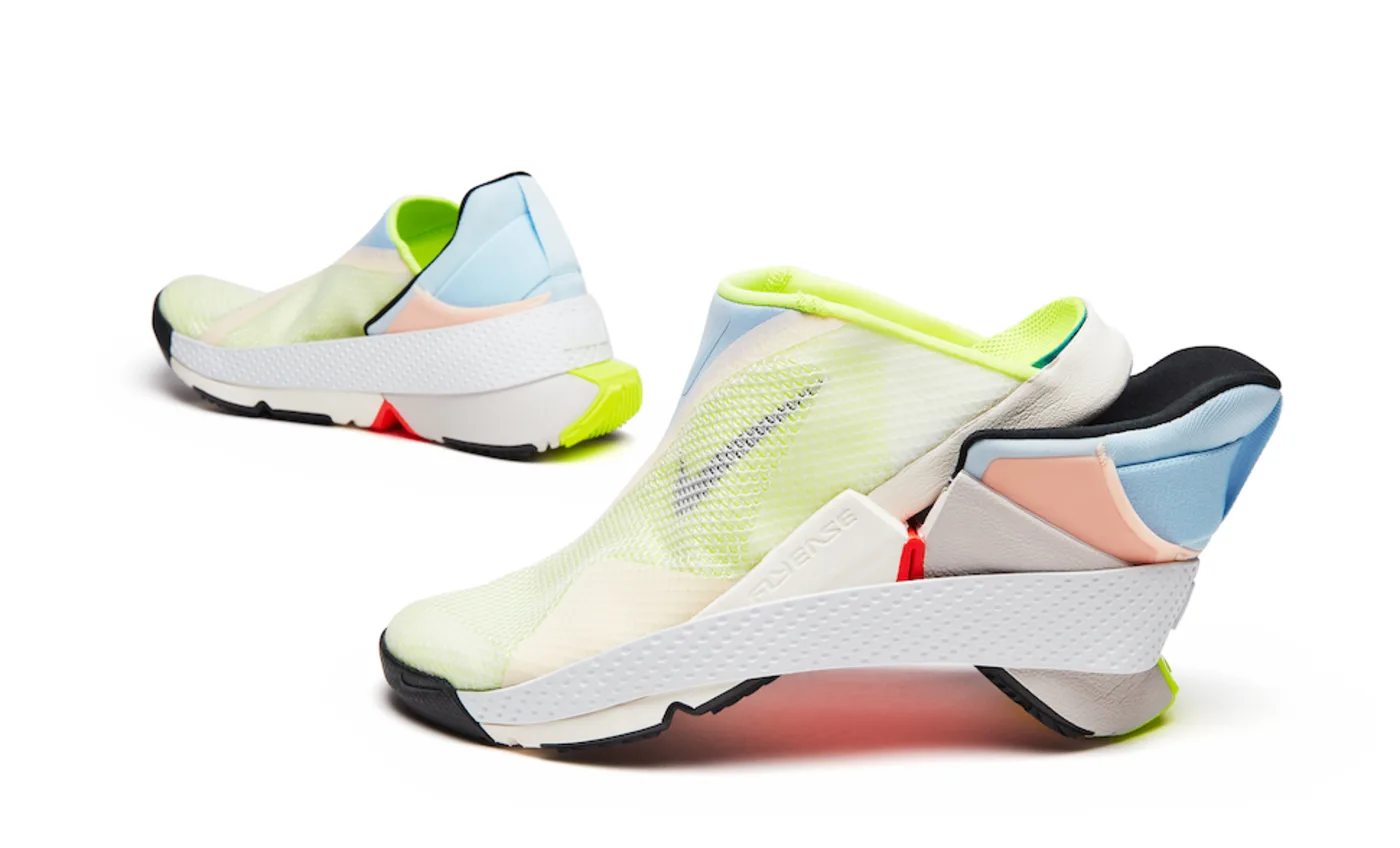 The Go FlyEase trainers from Nike
Conclusion:
Elite athletes still have access to specialised materials and engineering know-how, providing them the technological edge even if technology is somewhat levelling the playing pitch. What becomes apparent is that the defining characteristic or key element of any assistive technology is a "people-first" approach. Assistive technology is all around us, assisting individuals with physical and cognitive disabilities in a variety of activities, including athletics, education, everyday living, mobility, and communication.