Prominent athletes have collaborated successfully with sports brands for decades; yet it was the Jordan and Nike collaboration that gave the idea traction. In the late 1980s, Michael Jordan had offers from Reebok, Adidas and Nike, who were all looking to supply him with basketball shoes and apparel. Although Reebok had offered the best offer, Michael Jordan and his agent chose Nike. As they say, the rest is history.
At a point of time early in the Nike-Jordan relationship, the NBA imposed a ban aimed the original Air Jordan shoes, in accordance with rules. However, Nike was happy to pay the fine, which came up to $5,000 each game, on behalf of Michael Jordan in order to market their flagship shoe to America. Nike consolidated his deal with an offer of 5% royalties. The deal has enabled Jordan to earn a major chunk of his net worth since retirement, which sits at over $2 billion.
The collaboration changed the landscape of the shoe industry forever and has driven sneaker culture to what it is today. A Michael Jordan-autographed pair of "Air Jordan 1s" sold for a record $560,000. This set a new world auction record for any pair of sneakers, even attracting sizeable bids from enthusiasts as young as 19 years old.
Here are a few notable athlete x brand collaborations:
Neymar and Puma
According to Forbes, Neymar's Puma deal is worth at an estimated $25 million annually. After a 15-year collaboration with Nike, with whom he shared the journey to superstardom, the Brazilian icon switched to Puma.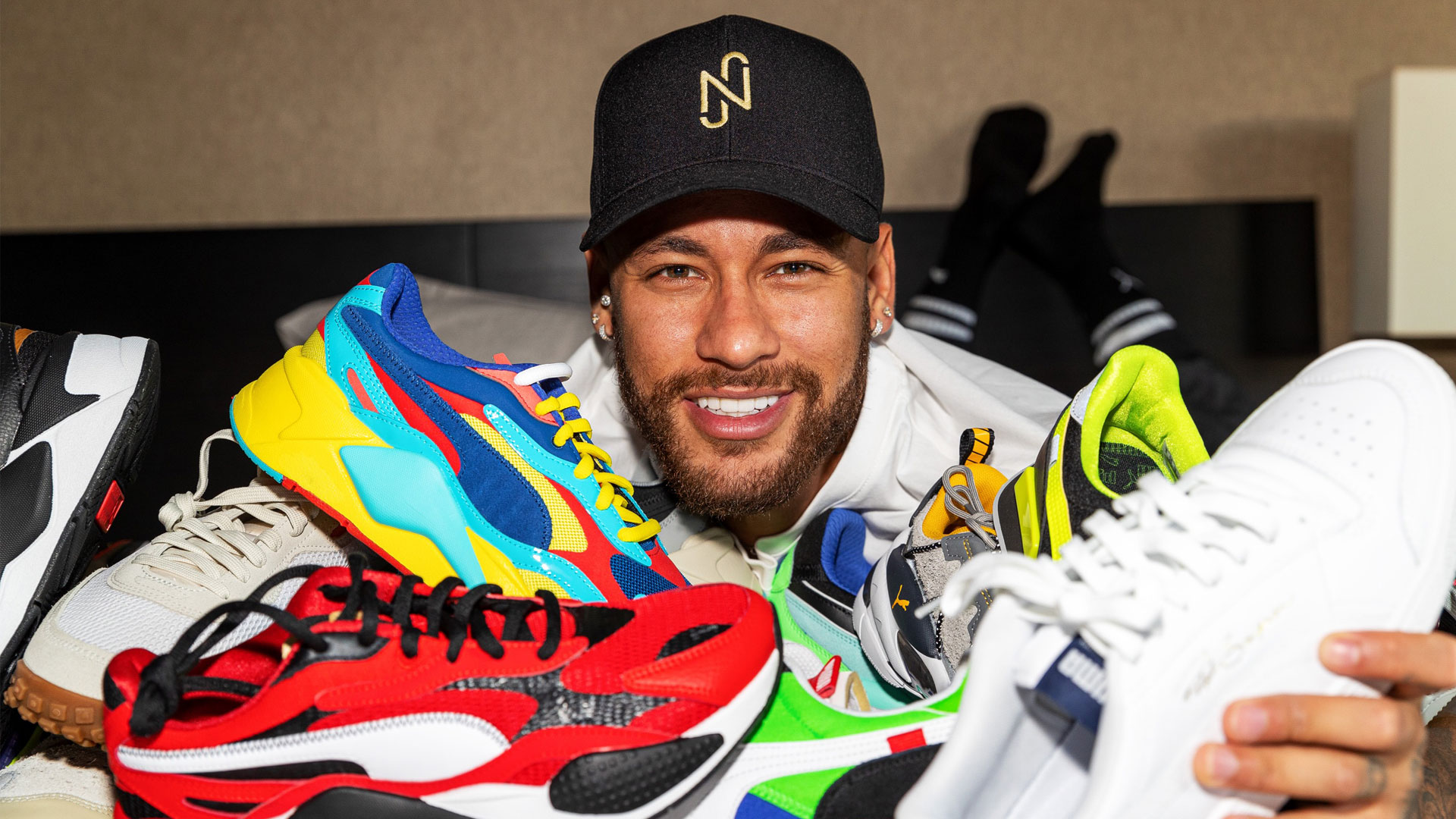 LeBron James and Nike
The Los Angeles Lakers superstar is one of the highest-paid athletes in the world. LeBron James and Nike have worked together since turning pro in 2003, and LeBron went on to sign a lifetime contract at the end of 2015. Nike pays him an estimated $32 million annually. The collaboration has also had an effect on football in Europe – Nike signed a deal with Liverpool FC after a court battle with rival brand New Balance, where one of the key arguments included LeBron's stake in the football club.
Serena Williams and Nike
In 2003, Serena Williams signed a multi-million, multi-year contract with Nike aged 21. The contract included a base of $40 million in earnings per year, and also had a 3-year extension bonus paying 55 million if she reached certain performance incentives. At the tim, it was the largest endorsement deal signed by a female athlete. Today, Serena Williams is arguably the greatest female tennis player of all time and Nike collaborates with her to run powerful and impactful campaigns across the globe.
Roger Federer x Uniqlo
Roger Federer made the headlines in 2018 when he swapped Nike for Uniqlo in a 10-year deal estimated to be worth $300 million. The deal with the Japanese brand had been "a long time coming", according to Swiss tennis star. The deal raised eyebrows as Federer and Nike had enjoyed a fruitful and long-lasting relationship. Unlike Nike, Uniqlo is a casual wear brand offering "basic" styles and trends. 2 interesting factors that influenced Federer's decision (apart from the huge paycheck) are:
a. The absence of any retirement clause in the contract, which means Federer would earn a minimum of $36 million per year until the age of 45.
b. The contract only covers Federer's apparel, meaning that his shoes, which are a critical factor in performance and comfort, would not need to be replaced.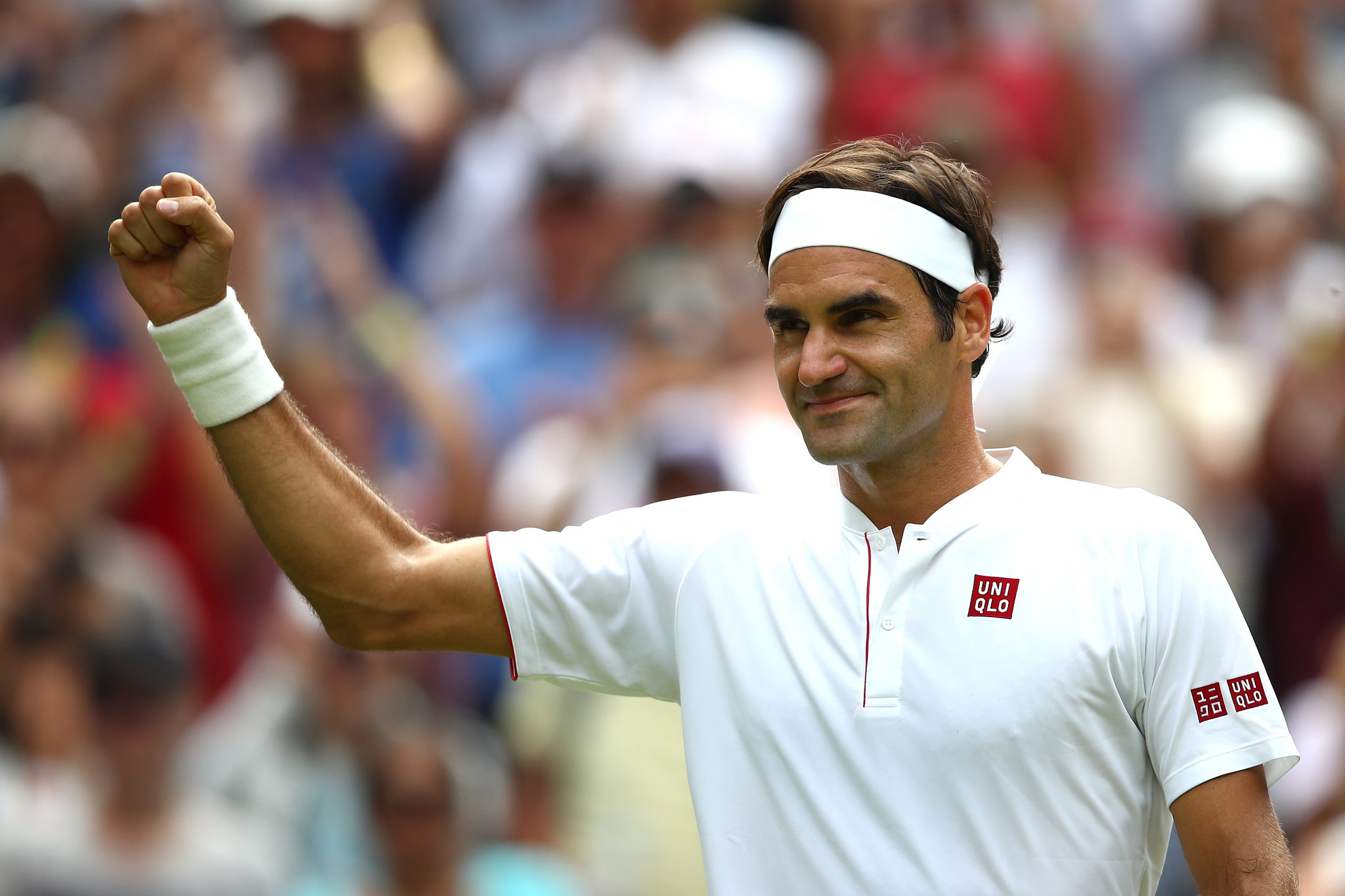 Virat Kohli x Puma (one8)
Typically, athlete collaborations with brands are more towards the side of fashion apparel, limited edition collections and high-end sportswear. Products from these collaborations are more popular in regions such as Europe, USA and China. In India, the average consumer cannot afford these products from these collections. With this point in mind, Virat Kohli tied up with Puma in 2017 to launch one8, an athleisure brand catered to the Indian consumer.
With the help of competitive pricing and effective marketing, Puma has established itself at the top dog in terms of sports brands in India. With revenues of ₹2,044 crore during FY21 ending December, Puma surpassed footwear company, Bata, for the first time in sales. It also outsold sports retailer Decathlon and apparel brands Hennes & Mauritz (H&M) and Zara, according to the latest filings with the ROC.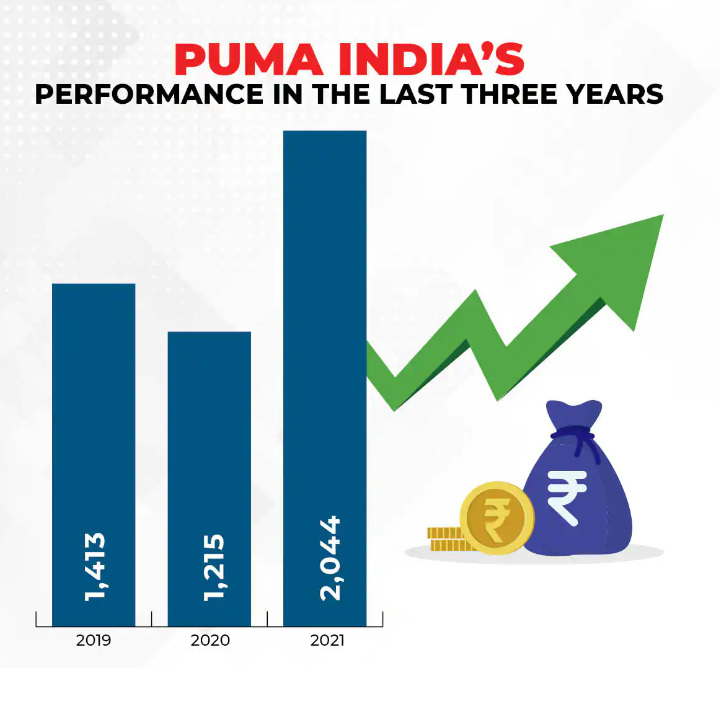 Interestingly, 10% of its sales stem from Kohli's collaboration with Puma, one8. Kohli, who is also the global brand ambassador for Puma told in a statement – "It's been a great partnering with Puma to launch One8. I've had the opportunity to create my own personalized collection in collaboration with Puma and become the first sportsperson to partner with Puma for a product line such as this".
Puma's competitors, Adidas and Nike, have found it increasingly difficult to grow in India. One major point of difference between Western and Indian sports brands is the pricing. Men's Air Jordan shoes cost anywhere between $70 and $225 for a retail pair. Indian brands, however, are more pocket-friendly. Men's sneakers from Puma's One8 collection start at ₹2,799 ($36) and go up to ₹6,999 ($90).
One8 is also a brand that represents Virat Kohli's active, fit and healthy lifestyle. Kohli, who is also the global brand ambassador for Puma said in a statement after the launch of one8 – "It's been a great partnering with Puma to launch One8. I've had the opportunity to create my own personalized collection in collaboration with Puma and become the first sportsperson to partner with Puma for a product line such as this". The activewear segment of one8 is built upon Kohli's passion for regular and dedicated fitness, while the 'athleisure' segment looks to target beginners in the fitness space. In terms of fashion and lifestyle, the colours used in one8 products align with what Kohli likes to wear on an everyday basis – for example, the olive green colour is used extensively in one8 apparel.
---
What do you think about Puma and one8's approach in India? Should other brands persevere with the western model pioneered by Jordan x Nike?
Let us know in the comments!
#Vilayinsights