The 2020 Tokyo Olympics was by far the only Olympic Games held without outside spectators and the most expensive, at a cost of a whopping 20 billion dollars. Now the baton has been passed on to Paris for the upcoming 2024 Olympics. The International Olympic Committee (IOC) has stated its keenness to set a new standard for inclusive, gender-balanced, and youth-centered games and as a result of this, The Paris 2024 Olympic committee has Paris submitted its proposal to the IOC to integrate four new sports that are closely associated with youth and reward creativity and athletic performance. These sports are breaking, sport climbing, skateboarding, and surfing. All four are easy to take up, and participants form very active communities on social media.
Breaking (Breakdancing)
While Sport climbing, Skateboarding, and Surfing made their debut in THE 2020 Tokyo Olympics, Breaking is set to enter the Olympics in 2024. Breaking is a style of dance that originated in the United States in the 1970s. It took form in the Bronx, emerging from hip hop culture, and is characterized by acrobatic movements, stylized footwork, and the key role played by the DJ and the MC At the Paris 2024 Games -Athletes will use a combination of power moves as they adapt their moves and improvise to the beat of the DJ's tracks in a bid to take home the first Olympic breaking title.
Breaking in India
Movies like Step up have paved the way for Breaking to reach different corners of the globe.  Shows like boogie-woogie and Movies of the ABCD franchise have been fan favorites in India. The All India DanceSport Federation of India (AIDSF) is preparing to send some of the nation's finest B-Boys and B-girls to Paris in 2024. The rise of inclusivity and openness towards younger participants has definitely been a great move to attract 12-13-year-old kids to the scene. Some of the Dancers to watch out for are – Arif Choudary aka Flying machine, Ramesh Yadav aka Tornado, Shivani Negi, and so on.
Source: Google images
Skateboarding
Skateboarding is a young sport that developed in the United States in the 1950s as surf culture was taking off. As a result of this, the IOC has included skateboarding in the 2024 Olympics to live up to its objective of being youth-centric and inclusive. Children as young as 12-13 can participate in skateboarding.
Skateboarding in India
The first skate park in India was started in 2003 in Goa known as Sk8 Goa. This shows that Skateboarding has been around in India for quite some time. Places like Play arena, Holystoked, Shiva Palace, and Cirrus are a few of the skate parks that have opened up in the last few years. Nick Smith built Play Arena (India's first public skatepark) and co-founded Holystoked Collective with Bangalore skaters. Holystoked Collective has inspired the scene in several cities. After having taught skateboarding to several street kids and gathering steam they managed to get enough international press to skate heroes amongst the global skate community. Some of the skateboarders to look out for are Harshad Kamble, Mohammed Khadir, Devappa, Satya Raineri, and so on.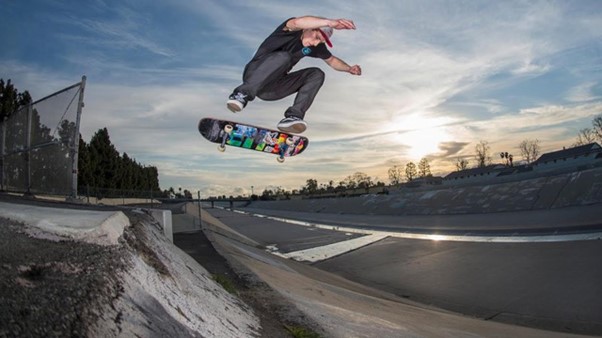 Source: Google images
Sport Climbing
Sport Climbing is a form of rock climbing that relies on anchors permanently fixed to the rock for climber protection. A rope that is attached to the climber is attached to the anchors to stop a fall; it can also involve climbing shorter distances with a crash pas underneath as protection. The proposed format for Olympic sport climbing will require participants to compete in all three disciplines – lead climbing, speed climbing and bouldering – a controversial approach that has been widely criticised by potential competitors and followers of the sport. However, the format has been adopted by the International Federation of Sports Climbing, which has already celebrated worldwide competitions with the Olympic format in 2018.
Sport Climbing in India
Sport climbing in India has been around for over a decade. The Indian mountaineering foundation hosts a variety of competitions and Championships across the country in places like Badami, Hampi, Dhauj, Chhatru, Rishikesh and so on. Athletes like Gaurav Kumar, Maibam Chingkheinganba,Prateeksha Arun, Siddhi Manekaran are some to look out for. Maimbam is just 16 years old, and he is a national record holder in Speed, having climbed a 15-meter wall in 7.10 seconds.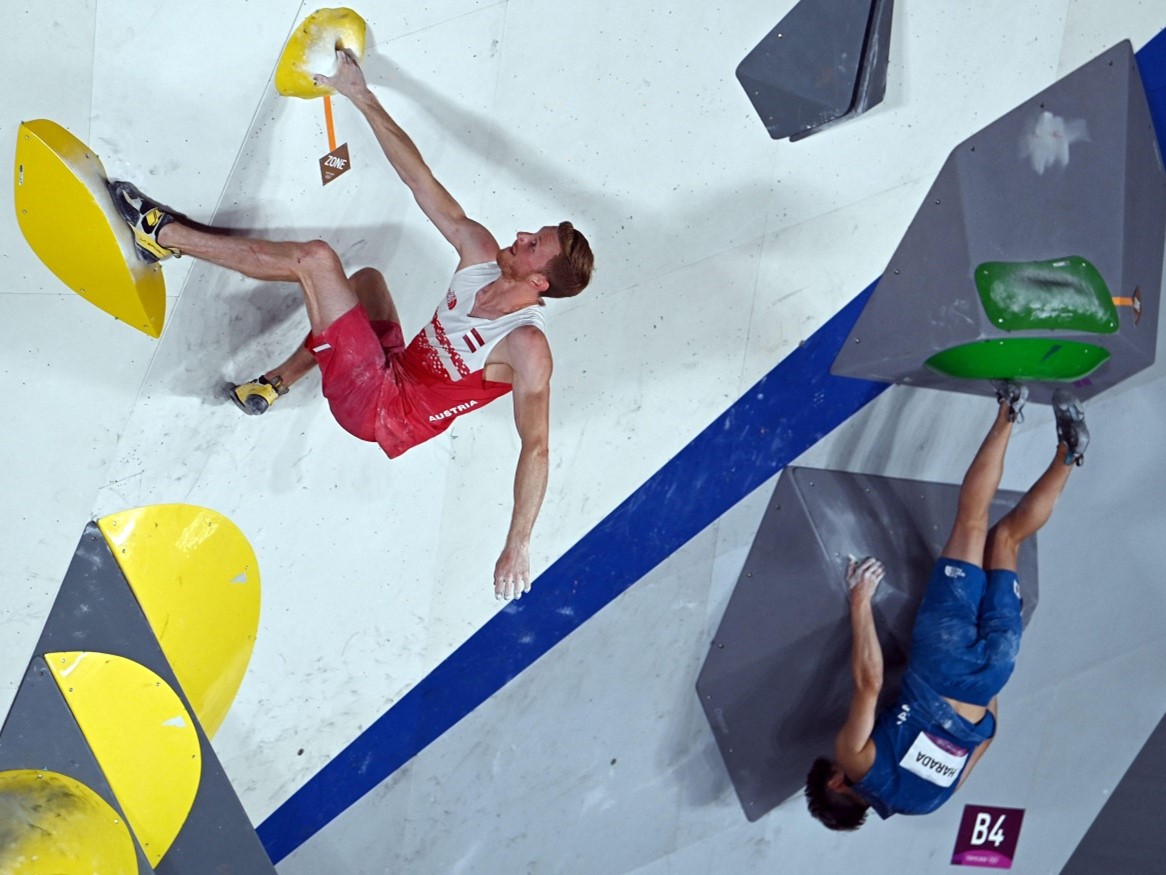 Source: Google images
Surfing
Surfing evolved and Hawaii in the 1950s, as new types of boards made it more accessible to the general public. Known today as the World Surf League, it was founded in 1976 and has organized the annual World Championship Tour ever since. It mainly comprised of young players and thus included. In the 1920s, people like Duke Kahanamoku, a Hawaiian athlete and three-time Olympic freestyle champion began campaigning for surfing to be added to the Olympic programme. Many years later, surfing finally made it onto the Olympic programme for the Tokyo 2020 Games. It will also feature at the Paris 2024 Games, as the legendary surfing spot Teahupo'o in Tahiti has been selected as the venue for the surfing events.
Source: Google Images
Surfing in India
Despite having a coastline of 7500kms, Surfing hadn't been that big of a sport until recent years. The Surfing Federation of India was set up not long ago in 2013 In Trivandrum, Kerala. Some of the spots for surfing in India are Mangalore, Manipal, Kapu Beach, Sasihithlu and Murdeshwara in Karnataka, Mahabalipuram, Covelong and Manapad in Tamil Nadu, Kovalam and Varkala in Kerala, Little Andaman and Lakshadweep.
Ishita Malaviya holds the title of being the first woman professional surfer in India. Anil Ningappa, the child prodigy, is a big talk in the Indian surf scene. At just the age of 7, he blew people away with his skills.
---
We hope that our first blog, an expanse of our Vilay Insights, helped you learn something more about sports in general and the growing market of sport in India.
We at Vilay are committed to bringing more such informative content to you as a team!
#Vilayinsights