India's recent success in the Commonwealth Games has brought about a wave of happiness and positivity across the nation. There is a clear improvement in performances and the trending trajectory is upwards which has made the Indian public bullish and excited for what's to come.
But is this improvement enough to translate to Olympics success where the global superpowers in sports such as the USA and China compete?
For India to match or surpass these nations, we need to understand what makes these superpowers so successful and where we can bridge the gap in our system.
China's Grassroot Model
China for example, they have a state run program put in place in their sports schools. They copied the idea from the Soviets of allocating a national budget to build up a pool of elite athletes. Kids from ages as young as five are put in such schools and are assessed on their physical traits and put in sports selected for them. They reside in these schools and are made to study for three hours and train for the remaining time according to the school schedule. These kids are raised with one and one goal only, which is to win medals and bring glory to their nation.
The schools bring in top level coaches to train these kids and all the expenses such as nutrition, equipment, coaches salaries etc. are covered by the tax revenue generated by the government. This system however comes with its own problems, kids are put in sports long before they understand what they are really passionate about, they are assessed on physical traits well before they reach their growth spurt and these programs make it difficult for athletes outside the system to make it to the higher levels.
USA's Grassroot Model
The US has an elite grassroots level structure in place for their athletes. None of their Olympic training programmes are state sponsored and rely solely on private investment. Huge importance is given by parents and kids alike for collegiate sports. The collegiate system in place in America sets itself apart from the rest of the world. These college sports a lot of the time have larger viewership and crowds than professional sports and attract huge investment from brands and companies. This investment into college sports shows fruit with the level of competition that it produces. This level of competition breeds top level athletes and is one of the main reasons for USA's success in the Olympics.
Challenges and Progress in India
Lack of clarity
In the previous five years, there have been a lot of changes, at least in terms of policy, as a result of the Indian government's efforts to promote sports and fitness. The Samagra Shiksha Abhiyaan and Fit India Movement are both tasked with supplying and ensuring maintenance of sporting equipment to government schools, suggesting that these developments have also led to duplications in policy. This raises concerns about who will be holding these schools accountable and whether they will receive funds from both of these programmes.
The Khelo India School Games (KISG) appear to have been replaced by the Khelo India Youth Games (KIYG), but it is unclear exactly what this implies. Does it cover both schools and universities under one roof, or will there be separate Khelo India game sets each year for schools and universities?
Corruption, a lack of transparency, and a blurred line between rights and obligations have led to misunderstanding and malpractice at the level of governance. For instance, the Indian Olympic Association (IOA) was expelled from the International Olympic Committee (IOC) in 2012 for voting individuals to its governing board who were the subject of active criminal investigations. Due to this, Indian athletes were compelled to represent the IOC in the Sochi Winter Olympics rather than their own country.
Underutilisation of Resources
India will need to make significant investments in developing cutting-edge infrastructure and a strong grassroots system, according to several experts at the national and international levels.
The Government of India increased its allocation for sports in the 2020–21 budget from Rs. 50 crore (about $6.75 million) in the 2019–20 revised projections to Rs. 2826.92 crore (around $380 million).
The Sports Authority of India has made the significant decision to make all of its stadiums and facilities available for free use by federations for leagues and competitions. Additionally, non-SAI coaches can train their players at no expense at SAI facilities by scheduling training times online. This choice was made to support the Fit India Movement and make play areas and athletic facilities available to all athletes nationwide.
Social and economic inequality
Inequalities in these areas have a detrimental effect on Indian sport. Lack of encouragement for girls to participate in sports, the concentration of stadiums and other sporting venues only in cities, lack of access to sports infrastructure owing to poverty, etc. have all hampered the growth of a healthy sports culture in the nation.
Policy lacunae
The creation and implementation of an effective policy are essential to the growth of any sector. Sports also fit into this. Due to a lack of funding and the knowledge of the State and local governments, the formulation and execution of the national sports strategy is currently centralised. Additionally, the lack of a dedicated ministry for sports at the union level illustrates the lack of interest in sports.
Current state of accessibility of sports in India
The superb infrastructure that has recently developed coincides with Indian athletes starting to compete successfully against the best in the world of business. The nation is moving quickly toward constructing state-of-the-art, world-class facilities, whether it is for Olympic or cricket. While some of these are state-run enterprises, others—possibly of higher quality—are private businesses.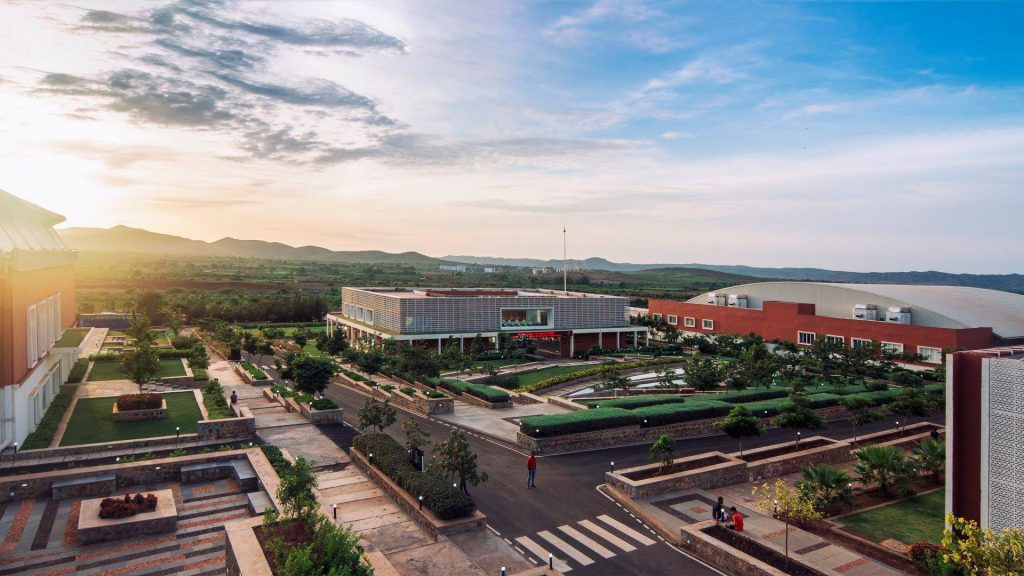 The Sports Authority of India (SAI) has buildings in New Delhi and other parts of the nation that have been there for a few decades and have occasionally been refurbished. However, more recently, the private sector has developed ultra-modern infrastructure. The Inspire Institute of Sports (IIS) in Vijayanagara, Karnataka, and the Padukone-Dravid Centre for Sports Excellence (PDCSE) in Bengaluru are two outstanding examples of private, cutting-edge facilities for Olympic sports. TransStadia in Ahmedabad is another outstanding piece of private infrastructure.
All the above mentioned points led to the development of a better grassroot sports model for India.
---
Which grassroot model do you think is more feasible for India?
Let us know in the comments!
#Vilayinsights