Traditional East Asian sports revolve under the wing of martial arts. South Korea introduced the world to Taekwondo. It is the biggest contributor to sport over there. Similarly in Japan, sports like Kendo (sword fighting), Judo and Karate were practiced. Japan also introduced the world to Sumo wrestling which also is the National Sport of the country.
However, in the early 19th century American Missionaries made their way to Eastern Asia, which gave rise to the concept of Westernisation. With Westernization also came new sports like football/soccer, Baseball, Motorsports and so on. Cut to the modern day and both these countries are excelling in such sports.
Football
Both Korea and Japan part are strong nations in world football. Since the 1990s, when Japanese football became fully professionalized, Japan has emerged as one of the most successful teams in Asia; they have qualified for the last 7 FIFA World Cups with advancements from the group stages and won the AFC Asian Cup a record four times.
In South Korea on the other hand, their national football team was the first Asian football federation member to ever reach FIFA World Cup semi finals in 2002 and 2010. The Korean Player Son Heung-Min, is one of the best forwards currently in the world and is also one of the greatest footballers of all time. Son plays for the Premier league club Tottenham Hotspur and is the captain of the National team.
Baseball
 Baseball is a huge sport in both Japan and South Korea. Professional teams owned by large conglomerates compete in South Korea's 'KBO League'. Korea won the Gold Medal in baseball at the 2008 Olympic Games. Korea is also a regular participant in the World Baseball Classic, and is considered one of the best baseball countries in international competition. Several Korean players have gone on to play in Major League Baseball. The domestic KBO League consistently draws 8 million total fans per year, averaging approximately 11,500 spectators per game, both highest among professional spectator sports in South Korea.
In Japan, the Nippon professional Baseball league is the largest sports competition that is held. Japan has won the World Baseball Classic twice since the tournament was created. In the 2006 World Baseball Classic, they defeated Cuba in the finals and in 2009 World Baseball Classic Japan defeated South Korea in 10 innings to defend their title.
Motorsport
 Historically, the Japanese Grand prix at Suzuka has been one of the most important circuits ever in F1 because of multiple world titles being decided at the circuit. In the 1990 race, three million fans entered a draw for the 120,000 available tickets, due to the popularity of Honda's world championship successes as an engine supplier to the Williams and McLaren teams. Satoru Nakajima was the first full-time Japanese Formula One driver.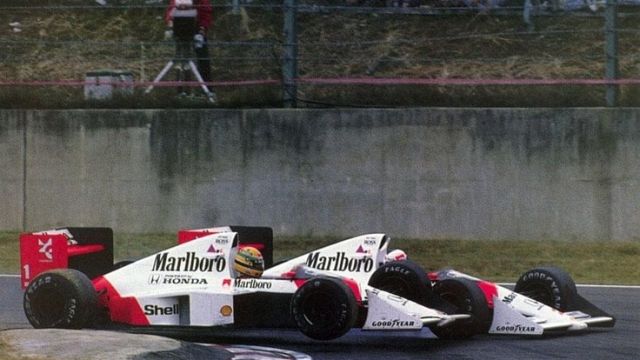 Formula E is all set to host its first ever E prix in Seoul in 2022 in its 2nd generation cars. This is set to be the 100th race in the championship's brief history.
Mascot culture/ Yuru chara
 Yuru-chara is a Japanese term for a category of mascot characters; usually created to promote a place or region, event, organisation or business. They are characterized by their kawaii (culture of cuteness) and unsophisticated designs, often incorporating motifs that represent local culture, history or produce. Japan has more than a thousand mascots of a combination of traditional Japanese folklore with modern anime elements. Every brand, prefecture and local government is represented by a mascot.
These mascots are made to blend into the culture and represent regional loyalty. This is industry or merchandise is a billion dollar industry in Japan. In 2012, Merch sales were reported to be a whopping 16 Billion. Goku, the character from Dragon Ball Z was the mascot for 2020's Toyko Olympics.
---
Follow us for more unique insights into the world of sport!
#Vilayinsights